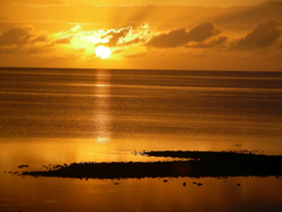 The Trolliverse Isles is a small cluster of planets inhabited by Pureegee, Neegee, Rinralleo II, and about 1,000,000,000 Purahziis. The Trolliverse Isles has no exact shape, as it changes every five seconds. It does however, stay in the same position. The Trolliverse Isles is protected under the power of Pureegee, and the sky is always golden. It's inhabitants can summon anything they want at will, unless it would be used against Pureegee. The golden power of the Isles makes everyone on it immortal. The skies remain golden all day. The Trolliverse Isles are 6 planets orbiting the centre star of the Trolliverse and the entire Known Dimension. 20 planets owned by Chuck Norris are located between the Isles and this star. The Isles are part of Godrealm.
The Trolliverse Isles were created by Chuck Norris. He created them after created 19 other planets, that were created after he created Beast~Node. He created many other planets in Godrealm orbiting the centre afterwards. After meeting with the Weegee Gods, the 6 planets were sceeded to Pureegee's control.
There are six planets in the Trolliverse Isles. They are:
Puraphon (Pureegee's home and the biggest one), former Chuck Norris residence
Puraphon Dwarf (Purahzii headquarters)
Xenon (Neegee's home, second biggest)
Puraphon Moon (Pureegee's second home, considered a planet)
Casterium (Tropical paradise)
Pureearin (Rinralleo II's home)
Notable places
Edit
Puraphon:
Pureegee's Mansion
Pureegee Shrine
Fakegee City
Puraphon Dwarf:
Purahzii HQ
Purahzii Armory
Purahzii Lab
Xenon:
Casterium:
Pureearin:
Community content is available under
CC-BY-SA
unless otherwise noted.